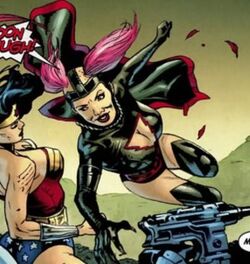 Heroes are boring. It's an inescapable truth. "Ooh, look at us, we're following the rules." Boring! Villains are so much cooler. And they get to kill people, all the time, which is awesome. Sometimes, when people get tired of somebody doing the same things over and over again, it's okay to just make them inexplicably a twisted psychopath bent on complete evil regardless of any previously existing characterizations. These characters get sent to Hero rehab where they get over themselves, get the sticks out of their asses and learn to have some fun.
Contrast with: Villain rehab
Examples include
Edit
Ad blocker interference detected!
Wikia is a free-to-use site that makes money from advertising. We have a modified experience for viewers using ad blockers

Wikia is not accessible if you've made further modifications. Remove the custom ad blocker rule(s) and the page will load as expected.